The Federal Government is facing a strong voter backlash if it breaks its pre-election promise to build the next generation of submarines in South Australia, according to a new survey.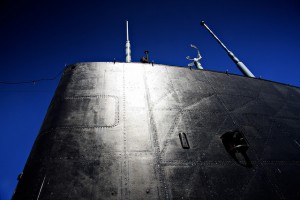 The results of the survey, which were compiled by Harrison Research, showed that an overwhelming 84% of South Australians are in favour of building the 12 new submarines locally, compared to only 4% who oppose it.
Minister for Defence Industries Martin Hamilton-Smith said the result of the survey highlighted the majority of South Australians are concerned that future job opportunities will be sold offshore.
"There is $250 billion of investment and tens of thousands of jobs at stake over the next 40 years. Every community, business and family in Australia will be affected in some way," Mr Hamilton-Smith said in a media release.
"An independent report commissioned by the South Australian Economic Development Board estimated there would be a $29 billion negative impact on Australian GDP over the 40 year life of the project if the submarines were built overseas and the loss of 120,000 man years of work."
Mr Hamilton-Smith, who lodged a submission to the Senate Economics References Committee into the future of Australia's naval shipbuilding industry a fortnight ago, has urged Liberal Members of Parliament to follow the example of Liberal Senators Sean Edwards, David Fawcett and Anne Ruston and take a stand for South Australia by supporting the growing push for an open tender on the submarine contract.
"Three Liberal Senators have stood up for South Australia but we need every single Liberal Member of Parliament in the state to show some leadership," Mr Hamilton-Smith said.
"This survey exposes a growing sense of betrayal within Australian communities as the Federal Government continues to engage with Japan, while ignoring expert advice."