Home
Tags
Austal and Fassmer
Austal will open a new design and project management office to support its preparations for the $3 billion Offshore Patrol Vessel (OPV) project which...
Is your mattress making you sick and sleepy? It's certainly possible consider the toxins, allergens, and soil that lurk below the surface of your bedding. We spend a third of our life sleeping, so having your mattress deep cleaned can make a main impact on your health. Deluxe Mattress Cleaning Sydney can help bring back your mattress back to like-new condition. That means removal your bed of dust-mites, the dead skin cells they feed on, and any other allergens or harmful organisms. Mattress Cleaning Sydney will also refresh the way your mattress looks, removing even the most deeply fixed stains and spots. Once complete, your mattress will look, smell, and feel just like the day it was purchased. So, give us a call @1300 362 217, we even offer a free estimate to help you make the accurate cleaning decision. We are fully qualified, insured & bonded. We are available 24 hour / 7 Days a week.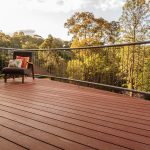 Established in 2009, Ekodeck is an Australian-owned company with over 60 years' experience in the timber and building industry. We provide sustainable alternatives to timber decking and screening.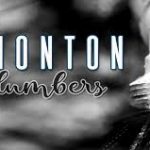 Edmonton's Best Plumbers are here to service all your plumbing needs. We have been providing plumbing service to the Edmonton area for many years...
Roebuck Tree Service offers complete tree services like tree trimming, tree pruning, emergency tree removal, stump removal by qualified and experienced arborists in Broome...