Home
Tags
Austal Ships Pty Ltd
Tag: Austal Ships Pty Ltd
Insil is the leading digital advertising agency in Sydney that specialises in providing innovative marketing plan as per the business requirement. Our digital marketing professionals have years of experience and skill to take yours to the top position. For additional information, please feel free to visit our online website today.
Melbourne based for over 15 years, Melbourne Construction Solutions is a known name when it comes to carpentry solutions for decking & Pergolas, Security, Cafe Blinds and Automation for your property. What makes Melbourne Construction Solutions special is their extensive knowledge about the need of Australian homes which enables them to complete your project on time and in budget. Melbourne Construction Solutions provides services for decking, pergolas, verandahs, carports, home renovation, home extension, new builds, kitchen renovation, bathroom renovation, structural wall removal, and fencing and privacy screens.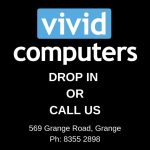 Vivid Computers (Grange) is one of the most trusted computer stores in Adelaide offering reliable PC repairs, computer virus removal solutions and hardware supplies at competitive prices.
Textile Tour India is a Beauty Unwound Textile Tour from Touch of Spirit Tours, Melbourne. This 16 days tour package commences on 17th of...