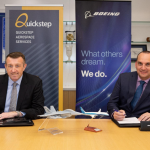 Composites manufacturer Quickstep Holdings has reached an agreement to purchase Boeing Defence Australia's aerospace maintenance, repair and overhaul (MRO) capability located in Tullamarine, Victoria. Under...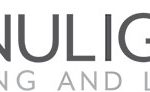 We are professional lighting supplier for residential and commercial projects. We have dedicated project team to tailor a lighting solution for your project. We can supply custom made lighting products to suit your project. We can source all lighting products for your project based on your lighting schedule. We understand that each customer is different. By accessing each customer's requirement we can offer the right range of products for their needs. We are committed to maintaining our high level of customer service. Our team have many years experience in the lighting industry both in wholesale and retail. All consultants have extensive product knowledge, so our customers can always rely on them to give the right advice for their lighting needs. We closely work with interior designers, architect, electrical whole salers, project managers on daily basis to achieve successful projects. We stock products from around the world to ensure that our customers are kept up to date with the latest trends and styles in both lighting and high technology products. All products are of top quality for total customer satisfaction. We aim to become one of the most respectful lighting solution providers in Australia.
Personal Injury Lawyers Perth WA-For the safety from the unexpected work-related injury such as road accident, it is important to have injury compensation. Our team is providing you all those effective services and solution in the same context. You will get proper assistance under the consumer protection for the case of an injury. Our services include the availability of the personal injury lawyers in Perth so that issues can be resolved on time. It is important to avoid medical negligence because ay small injury can into serious injury. Under the public viability, there are different types of compensation such as abuse compensation and worker compensation as our services. In the motor vehicle accident, product liability is also considered under the compensation aspects of our services. Kindly contact for Personal Injury claim.
Located in Airport West Melbourne, Moonee Ponds Antiques is one of the leading antique stores in Melbourne with an extensive collection of French antiques available at the most competitive pricing. We are an Australia owned and family run business with over 30 years of experience in buying and selling antiques. We pride ourselves on offering great collection, personalised service and value for money. We stock French, Edwardian, Victorian, Art Deco furniture, collectibles and chinaware. Our Services: • French antiques • French furniture • Vintage furniture • Art deco furniture • French provincial furniture • Antique mirrors • Antique clocks Our vintage store is must-visit for all the people who love to decorate their properties with the stunning antique furniture. We also stock a wide range of smaller antique collectibles that are ideal for gifts. We can also provide interstate delivery Australia-wide. Our reliable carrier services will ensure to deliver the antiques safely at your preferred address. Why Choose Us? • Quality that stands the test of time • Best possible price on our extensive range • Best possible service from our friendly team Areas We Deliver: We can organise delivery Australia wide, including Adelaide, Hobart, Launceston, Perth, Brisbane, Sydney, Canberra and Melbourne. Drop by our showroom to have a glimpse at our extensive collection or simply browse our collection and place the order online.