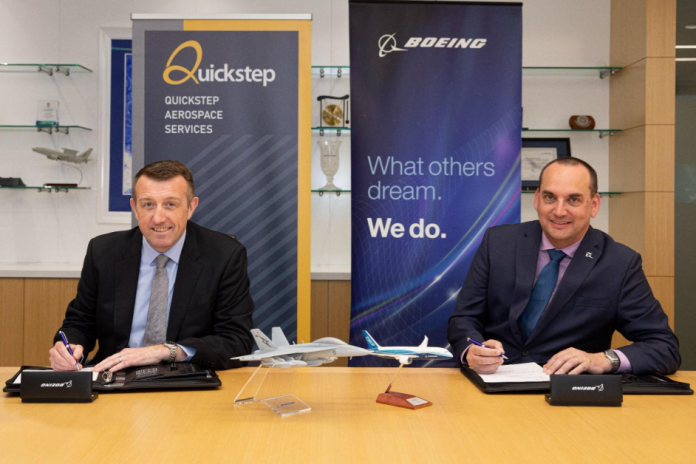 Composites manufacturer Quickstep Holdings has reached an agreement to purchase Boeing Defence Australia's aerospace maintenance, repair and overhaul (MRO) capability located in Tullamarine, Victoria.
Under the agreement, Quickstep will acquire operating assets plus inventories and certain customer contracts from Boeing Australia Component Repairs (BACR), which manages a wide range of composite, bonded and conventional metal aircraft structures for both commercial and military operators.
Quickstep Managing Director Mark Burgess said the company would also make offers to certain BACR employees and will take on employee liabilities for transferring employees and certain other business liabilities.
"We are delighted to soon be welcoming highly capable aerospace employees from the BACR business to Quickstep," Mr Burgess continued.
"The acquisition of this important national capability aligns well to our business strategy, positions us to grow our defence sustainment business and opens up new opportunities in the high value commercial aftermarket as we move toward post-pandemic recovery."
"Scott Carpendale, vice president and managing director of Boeing Defence, said the agreement will offer Quickstep the ability to grow its unique sovereign capability to the benefit of regional commercial and defence customers.
We look forward to continuing to work with Quickstep on new opportunities to increase their support of Boeing customers locally and globally," Mr Carpendale added.
In addition to the asset purchase agreement, which is expected to conclude by year's end, the two companies have also agreed to commence discussions on a long term agreement that could result in a broader, ongoing collaboration in both the military and commercial aerospace segments, covering new production and sustainment of existing aircraft types.
Image credit: https://www.quickstep.com.au/