Home
Tags
Finniss Lithium Project
Tag: Finniss Lithium Project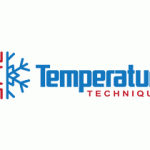 Engaged in an Ac emergency? Not satisfied with your previous service provider? The best option in this regard is to hire Ac Repair Service Sydney. They are quick to respond as well as accurate in all their undertakings.
Multi award winning real estate agents, ranked amongst the top property agencies in the Redcliffe area.
Melbourne based Cranbourne Signs is a known name when it comes to experts in sign, design and print related services. With a team of experts, Cranbourne Signs sees to it that their customer's requirements are matched, and they deliver the services as expected by their customers.
The vending industry is at the leaning point that asserts the arrival of touch vending machines. Virtually every one of us has had unscrupulous...