Home
Tags
Fortune Global 500
Chinese iron and steel manufacturing conglomerate Hebei Iron and Steel Group (HBIS) has teamed up with The University of Queensland to conduct collaborative research...
MMVIC is professional online platform offering a huge range of quality CNC woodworking machines for sale.
Integral IT Management gives concentrated IT support Melbourne to organizations in all Melbourne rural areas and crosswise over Australia, and also remote help through our completely utilitarian helpdesk. Our professionals are ensured and experienced so you can make sure you're getting effective, industry-driving help when you require it. We offer a full suite of IT Services from arrange setup, server setup, server upkeep, organize redesign, WIFI setup, Google applications, Office 365 setup and other IT administrations. To know more visit Integralitm.com.au.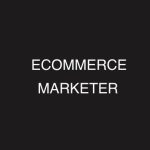 Ecommerce Marketer, a digital marketing agency based in Sydney NSW, is a full service web marketing agency with a strong focus on tangible results, not vanity metrics. Not just an ecommerce agency for online store owners, Ecommerce Marketer also provides marketing services for traditional local based businesses, providing a full range of digital marketing services, from SEO, to pay-per-click advertising campaigns, conversion optimisation, social media campaigns, and much more. With over 10-years experience in the digital marketing field—our professionals have managed and launched dozens of profitable ROI campaigns for clients from all industries. What makes Ecommerce Marketer different from other marketing agencies? Our strong focus on achieving real-world business outcomes, through use of objective third-party reporting, and relentless focus on creating market leading campaigns. Whether you're looking for ecommerce marketing or simply looking to increase online visibility and sales for your bricks-and-mortar business, call today for a free initial consultation with a certified and experience marketing professional. Ecommerce Marketer is based in 377 Kent St, Sydney NSW. 1300 814 979. ecommercemarketer.com.au