GE's long-standing CEO Jeff Immelt will retire from the company at the end of this year after sixteen years at the helm of the...
Is your mattress making you sick and sleepy? It's certainly possible consider the toxins, allergens, and soil that lurk below the surface of your bedding. We spend a third of our life sleeping, so having your mattress deep cleaned can make a main impact on your health. Deluxe Mattress Cleaning Sydney can help bring back your mattress back to like-new condition. That means removal your bed of dust-mites, the dead skin cells they feed on, and any other allergens or harmful organisms. Mattress Cleaning Sydney will also refresh the way your mattress looks, removing even the most deeply fixed stains and spots. Once complete, your mattress will look, smell, and feel just like the day it was purchased. So, give us a call @1300 362 217, we even offer a free estimate to help you make the accurate cleaning decision. We are fully qualified, insured & bonded. We are available 24 hour / 7 Days a week.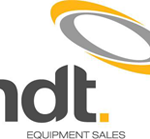 Industrial equipment supplier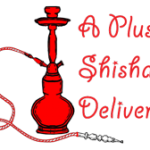 A Plus Shisha Delivery is Sydne's shisha delivery service | Hookah delivery Description - Shisha for hire - A Plus Shisha Delivery is Sydney leading shisha delivery service. We aim to Hookah rental and Shisha Delivery straight to your door. We only use the best quality, genuine and unique products to give our customers the best smoking experience.
For Sell VibXpert (SN 01624) Price $6,200 USD It including Ship cost Via : USPS Post Service EQUIPMENT SALES - LASER ALIGNMENT Applications Engineer Email:
[email protected]
Skype: Daniel purnell...