Home
Tags
Health care system
The report titled A Digitally-enabled Health System, released by Australia's national science agency, the Commonwealth Scientific and Industrial Research Organisation (CSIRO) reveals that robots...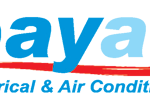 Bayair Electrics specialise in installation of air conditioning, heating and cooling in the Bayside, Brighton, Elwood and Sandringham areas.We specialise in sales, design, and installation of Split System Air Conditioners. We pride ourselves in providing the best quality products for our customers, that is why we choose to work with Daikin Air Conditioners. We have broad contracting experience in both residential and light commercial sectors.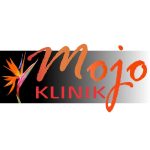 The Mojo Klinik is founded and owned by Dr. Maria Mackey. Our Klinik is a private Medical Practice focusing on integrative & regenerative medicine to help others get their "Mojo back". We are passionate about helping people to stay healthy or regain their health utilising a number of tools to do so. Using precise, measurable testing to determine the nature of the imbalances involved, enabling the design of effective treatment strategies for each individual.
Boss Lawyers is a boutique dispute resolution and litigation, insolvency and commercial law firm located in Brisbane, Queensland. Our expertise includes all types of commercial disputes relating to residential and commercial property, construction disputes, director's disputes, debt recovery, insolvency and much more. While our approach to our work involves a commitment to solving your business problems, our practice extends beyond this to negotiating and documenting corporate and business transactions, and other business advice. We have developed a specialist insolvency practice assisting liquidators, trustees and creditors on a variety of legal issues. We build long term relationships with our clients. It's through these relationships, and our depth of understanding of industry and our clients'? objectives, that we are able to provide innovative, relevant and commercial advice. Others will promise, strive, and aim? to meet your expectations. We simply do.