Home
Tags
Large-scale intelligent systems
Tag: large-scale intelligent systems
The Data to Decisions CRC has announced the appointment of Stephen Merchant and Hugh Durant-Whyte to its Board of Directors at its Annual General...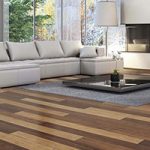 Floors of Distinction are timber and bamboo flooring specialist in Perth, WA. We take pride in sourcing, supplying and installing the very highest quality Australian and international timbers for Perth home owners and businesses alike. For the best timber flooring in Perth contact Floors of Distinction today.

Over the years of experience, Westside Packaging Systems Australia is dedicated to providing you with the quality packaging supplies in Melbourne to suit all types of industries and applications. We ensure you to offer the personalised service with satisfactory customer service. We are committed to supplying durable strapping machines in Australia to your secure your materials and products. Being one of the leading steel strapping suppliers, we also offer you a full range of strapping tools for sale. Also, we support installations with the help of our factory trained service technicians and provide you quality strapping toolkit. Our Products Semi-auto strapping machine Polyester Strapping Polypropylene Strapping Poly Strapping Machines Polywoven & Composite Strap Seals & Buckles Angleboard Stretch Film & Top Sheets Protective packaging materials Cardboard corner protectors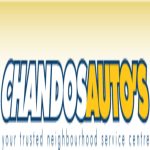 At Chandos Auto's, our technicians are fully qualified and experienced as motor technicians who have over 70 years of experience so that the level of expertise is ensured.