Home
Tags
Newlake Alliance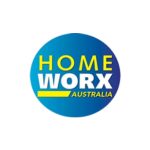 Homeworx Australia is a Sydney-based comprehensive solution provider for blinds and awnings. We specialise in custom-made indoor, outdoor blinds and awnings in Sydney for residential and commercial spaces at affordable prices.
Multi award winning real estate agents, ranked amongst the top property agencies in the Redcliffe area.
Insil is the leading digital advertising agency in Sydney that specialises in providing innovative marketing plan as per the business requirement. Our digital marketing professionals have years of experience and skill to take yours to the top position. For additional information, please feel free to visit our online website today.
Are you looking premium organic tea online in Australia? Come to Ayur Organic based in Melbourne supplies organic tea at affordable price in Australia....