Home
Tags
Prototype nanosatellite
Tag: prototype nanosatellite
Pioneering wheel maker Carbon Revolution has won a $2.4 million Government contract to develop the world's first light-weight carbon fibre wheels for the Boeing CH-47F...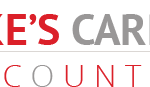 Mikes Carpet offers a wide rang of commercial carpets with special discounts to its customer. Before placing any order you can see number of carpet samples freely available at our site. For any query call at 03 9775 1677.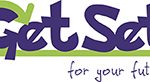 GetSet Inc is a leading initiative in New South Wales towards group training, labour hire, apprenticeships, traineeships and recruitment services. With our customised solutions, our focus is largely on the youth and the employment pool in the local community. We strive to successfully train and pair the suitable candidates to available employment opportunities through various tailor-made projects and programs. Get in touch to 'get, set and go' for your future!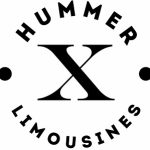 Hummer X Limousines is one of the most renowned and reputed hummer limo hire service provider in Melbourne. Our main goal is to get our clients to the destination safely, on time and in comfort. With a sizeable fleet Hummer hire, we at Hummer X Limousines have built our reputation on two main aspects, i.e. exceptional hummers and exceptional customer service. Our Hummer limousine hire fleet comprises of Dodge Nitro, Black Stretch, Pink Hummer Limo, Black super stretch. We cater our clients with a wide range of limo hire service including pink hummer hire, corporate limousine hire, wedding limo hire, party limo hire and kids limo party in Melbourne and Mornington. All our limousines are well looked after to ensure its mechanical integrity. Our chauffeurs are highly trained and experienced personnel ensuring excellent standard service and peace of mind to our clients. Furthermore, all our limousines are fully licensed and insured. They are maintained to a high standard of care, both inside and out. We also have special Harley packages and party packages to provide our clients the value of their money. To inquire more about our hummer limousine hire service of for an obligation-free price quote, give us a call at 03 97728409