Solar pool heating experts gives you best heating solutions,which beneficial for your home pool system. visit us now to buy our pool system products on good price.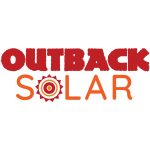 Making Solar Power accessible to homes and business in regional areas of Australia.

We focus on the B2B buying journey by addressing digital, data, content, communications, technology, lead generation/nurturing to create more leads and better quality leads.
Roebuck Tree Service offers complete tree services like tree trimming, tree pruning, emergency tree removal, stump removal by qualified and experienced arborists in Broome...