Ansell's Healthcare division has reached an agreement to buy Florida-based gammaSUPPLIES, a company that specialises in Validated Sterile RABS/Isolator long gloves. Founded in 2010 to...

Over the years of experience, Westside Packaging Systems Australia is dedicated to providing you with the quality packaging supplies in Melbourne to suit all types of industries and applications. We ensure you to offer the personalised service with satisfactory customer service. We are committed to supplying durable strapping machines in Australia to your secure your materials and products. Being one of the leading steel strapping suppliers, we also offer you a full range of strapping tools for sale. Also, we support installations with the help of our factory trained service technicians and provide you quality strapping toolkit. Our Products Semi-auto strapping machine Polyester Strapping Polypropylene Strapping Poly Strapping Machines Polywoven & Composite Strap Seals & Buckles Angleboard Stretch Film & Top Sheets Protective packaging materials Cardboard corner protectors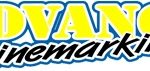 Line marking shows directions and guides you when you are at some mall or public space. These markings are useful while playing any sports and while marking the roads. Advance Linemarking is into business since 1985 and is a Melbourne based company providing professional line marking services and solutions to a range of clients including commercial parking owners and operators, developers, property managers, shopping centres, hospitals, hotels, schools and leisure centres.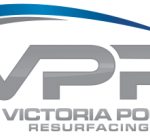 Let us help bring new life into your pool with our expertise in pool renovations and pool resurfacing. With years of experience in making old swimming pools like new again, we have the knowledge to get the job done right. Whether you need pool tiling, pool coping, pebble or concrete interiors, we're perfect for the job. Give us a call to find out more and get a free quote.