Home
Tags
Selective Laser Melting (SLM)
Tag: Selective Laser Melting (SLM)
World-leading helicopter engine manufacturer Turbomeca is the latest in the line of numerous companies throughout the world that have turned to additive manufacturing in...
Is your mattress making you sick and sleepy? It's certainly possible consider the toxins, allergens, and soil that lurk below the surface of your bedding. We spend a third of our life sleeping, so having your mattress deep cleaned can make a main impact on your health. Deluxe Mattress Cleaning Sydney can help bring back your mattress back to like-new condition. That means removal your bed of dust-mites, the dead skin cells they feed on, and any other allergens or harmful organisms. Mattress Cleaning Sydney will also refresh the way your mattress looks, removing even the most deeply fixed stains and spots. Once complete, your mattress will look, smell, and feel just like the day it was purchased. So, give us a call @1300 362 217, we even offer a free estimate to help you make the accurate cleaning decision. We are fully qualified, insured & bonded. We are available 24 hour / 7 Days a week.
Top Cash for Scrap Cars is on a mission to clean up properties in Newcastle, Central Coast and the greater Hunter Region. Trade your old rusting bomb of a car for cold hard cash and let us recycle your vehicle through our wrecking yard. We deal with scrap metal dealers and auto recyclers to ensure you get the best deal.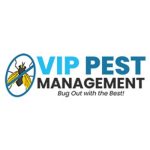 This company is highly top-notch, as we have gained the experience in getting all kind of pests rid of your home.
We are complete solution for all your hydraulic cylinder needs & assist with Hydraulic Services, cylinder head repairs & other industrial hydraulic equipment. When you...