Home
Tags
Tanami gold mine expansion
Tag: Tanami gold mine expansion
Newmont Mining Corporation has completed the US$120 million expansion of its Tanami Operations at Granites Gold Mine in the Northern Territory. The project, which is...
S & G are manufacturers of Custom Injection Moulded Products, CNC Machining and General Engineering. We are able to offer a wide range of products and services that you will find to be of superior quality, at competitive rates, and have built a strong reputation within the industry by delivering quality products and a reliable service. S&G Precision manufacture to a number of sectors, across a variety of industries, operating to the highest standards for our clients. Our experience staff can help you create and turn your ideas into reality, through their expert guidance and knowledge of both the Plastics and Engineering industries.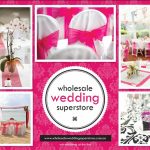 Wholesale Wedding Superstore ® is Australia's leading supplier of wholesale wedding linen and decorating supplies, as well as event planning supplies, wholesale wedding florist supplies, DIY decorations and much, much more. With over 4000 items on our shelves, we can dispatch from our Queensland warehouse within 24hrs. We supply many of Australia's largest wedding decoration and theming companies along with many function centres and hotels. Best of all we supply direct to the public as well which save you money for your own wedding as you are buying direct form the importer. Because we are the direct manufacturer/importer of all the items in our stock, we are able to offer highly competitive pricing for all customers with the advantage of wholesale pricing for registered businesses.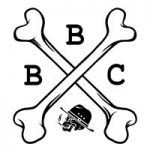 We make quality men's and women's vintage festival style Fedoras, Hats, and Beanies. Join the club and grab a hat today! Free Shipping Anywhere in Australia.