Home
Tags
Uley graphite mine
Valence Industries has announced that it is nearing completion of the Phase I Plant refurbishment program at its flagship Uley graphite mine near Port...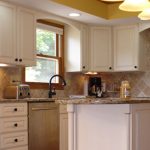 Desire Kitchens is famous for kitchen renovations & makeovers with trending kitchen designs in Melbourne having more than 30 years of experience. We specialize in the manufacture of bespoke kitchens. Get in touch with us for your dream kitchen.
Capital Recycling is a multifaceted company specialising in demolition, concrete and aggregate recycling, civil works, and transport solutions in these areas. We have an outstanding reputation in both the private and public sector based on our professional approach to our work.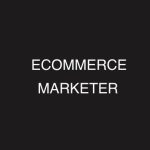 Ecommerce Marketer, a digital marketing agency based in Sydney NSW, is a full service web marketing agency with a strong focus on tangible results, not vanity metrics. Not just an ecommerce agency for online store owners, Ecommerce Marketer also provides marketing services for traditional local based businesses, providing a full range of digital marketing services, from SEO, to pay-per-click advertising campaigns, conversion optimisation, social media campaigns, and much more. With over 10-years experience in the digital marketing field—our professionals have managed and launched dozens of profitable ROI campaigns for clients from all industries. What makes Ecommerce Marketer different from other marketing agencies? Our strong focus on achieving real-world business outcomes, through use of objective third-party reporting, and relentless focus on creating market leading campaigns. Whether you're looking for ecommerce marketing or simply looking to increase online visibility and sales for your bricks-and-mortar business, call today for a free initial consultation with a certified and experience marketing professional. Ecommerce Marketer is based in 377 Kent St, Sydney NSW. 1300 814 979. ecommercemarketer.com.au