Valence Industries has announced that it is nearing completion of the Phase I Plant refurbishment program at its flagship Uley graphite mine near Port Lincoln, South Australia.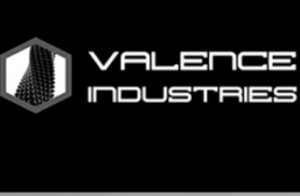 The Phase I plant has two circuits; the Primary Processing Circuit is used to wash and grind the raw run of mine material and produce a feed for second stage processing, whereas the Secondary Processing Circuit then screens, dries and packages the graphite to produce Valence Industries multiple flake graphite product lines.
The Phase I Program on the Primary Process Circuit – which includes the installation of the new mill that forms part of the primary processing circuit in the Phase I Plant – is expected to be completed over the coming weeks, which fits the timing of full commissioning for run of mine stockpile treatment, as the Secondary Processing Circuit needs to be commissioned first.
According to the ASX announcement by Valence, the work on the Secondary Processing circuit is complete and ready for commissioning using the stockpiled fines materials once final government approval is received.
The company has refurbished the Secondary Processing Circuit and successfully conducted pressure and integrity tests on each aspect of the plant equipment.
An important component of the Secondary Processing Circuit has been the installation of a new gas farm.  This has allowed Valence to successfully test the upgraded graphite drying systems at the Uley Graphite site, which are key parts of the graphite manufacturing process and are important for the delivery of quality products to Valence Industries' global customer base.
To complete the refurbishment program, Valence recently raised $12 million through a share placement, and has recently commenced a $3 million underwritten Share Purchase Plan.
"The use of gas-fired drying facilities is consistent with the company's commitment to deliver environmentally sensitive and sustainable growth. The gas-fired system allows Valence Industries to better manage its greenhouse gas emissions in its graphite manufacturing. The use of gas provides for much lower emissions than other sources such as petrol, diesel or electricity," it says in the announcement.
"The company has progressively employed and trained people from the local region to operate the Phase I processing and manufacturing plant. The recent fund raising will, along with a range of other initiatives, allow this program to be accelerated once final governmental approval has been obtained and will allow a relatively rapid ramp up time."
The completion of the Phase I refurbishment program will enable the company to run the only graphite processing facility in Australia with a capacity to produce up to 14,000 tonnes of graphite each year,  confirming Valence Industries' leadership in this area and placing South Australia at the forefront of new graphite manufacturing globally.