Home
Tags
Veterinary health products
Tag: veterinary health products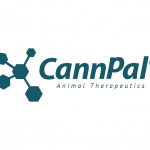 CannPal has announced the signing of a manufacturing agreement with New Zealand based Jaychem Industries, a privately owned business that manufacturers veterinary health products...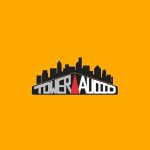 Tower Audio is the renowned car audio shop in Cheltenham. We professionally installs and tunes the products to your vehicle.

At Bali Huts- Brisbane Thatch and Deck, we specialise in the manufacture, style and model a variety of thatches and huts to enhance the appearance of your outdoors. We have a wide variety of bali huts which can be customized as per your budget and requirements. We have years of experience in thatch repair and re-thatch. We also offer DIY kits to our customers anywhere in Australia to suit their needs. As we focus on to provide our customers with the relaxing feel of sitting under a natural bali hut and enjoy the weather. If you are looking for bali huts at competitive prices, contact us at the earliest. We are waiting to serve you.
In 1973, Founder Bryan Casey started Casey Adventure Tours with a single 8 seater Volkswagen Kombi Van and a passion for touring the remote areas of Australia. Today we are known as Casey Tours, and operate a large fleet of coaches, showcasing a variety of tours from single day tours within Western Australia to extended tours through some of Australia's most remote and beautiful regions. With more than 40 years of experience on the road, we have the best knowledge to run amazing, comfortable and safe tours throughout Australia. Casey Tours makes use of their own vehicles and drivers employed by us, we don't and never will, hire drivers from other operators to drive our passengers. In a similar manner, we arrange all accommodation, attractions and meals directly. To ensure the highest quality we take responsibility for all areas of the passenger's touring experience.