Home
Tags
Victorian Manufacturing Showcase 2018
Tag: Victorian Manufacturing Showcase 2018
Multi award winning real estate agents, ranked amongst the top property agencies in the Redcliffe area.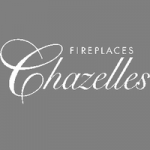 Chazelles is a French-based company who design and machine engineer fireplaces.
Melbourne based Cranbourne Signs is a known name when it comes to experts in sign, design and print related services. With a team of experts, Cranbourne Signs sees to it that their customer's requirements are matched, and they deliver the services as expected by their customers.
With years of experience and expertise in this field, the experts of VIP Carpet Cleaning assure to provide high quality and affordable services for...