Gretha Oost, founder of Half A Teaspoon Pty. Ltd., a company based in Melbourne, has invented a revolutionary reusable plastic water bottle with a...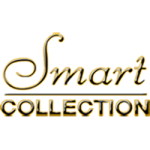 Smart Collection Australia is the leading cheap perfume online supplier in Australia. Specializing in Men's perfume, we stock a very special range of perfumes selected from the brands that many trend makers use in the world. Made in France, all our perfumes are highly concentrated and chosen from the best sources worldwide. Our most popular products include a range of exclusive perfumes, including black orchid eau de parfum, perfume terre de hermes, boss orange perfume 100ml, boss orange man eau de toilette 100ml, polo sport eau de toilette spray, fendi fan di fendi eau de parfum, perfume 212 men and dunhill desire eau de parfume. We are fully committed to provide the best q uality products and services and never compromising on our product quality. Not only this, we pride in having our products made using sustainable practices and are safe for the environment. All our products are fully guaranteed and are available at pocket-friendly prices. To check our perfume range or buy perfume online, visit our website.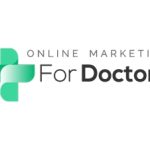 "Taking care of your marketing, the Online Marketing For Doctors Online Marketing For Doctors is an organization that knows what's important, which is exactly why it is here to make your job easier. As a doctor, you do not have the time to do both the marketing of your site and to take care of your patients, which is why the Online Marketing For Doctors will do that for you. With their incredible marketing skills and Result Drive SEO strategy, they will easily fill your waiting room with new patients. The health system has undergone some powerful changes in the past few years. The concern about the cost and quality started to rise, which is why it is more important than ever for doctors, hospitals, and clinics to engage and reach out to their patients. Online Marketing For Doctors will make sure that you devote all of your time to the people, as they take care of your online presence."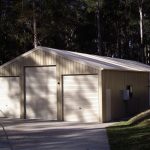 Superior Garages and Industrials has a committed team of expert who only delivers quality projects for our clients. Our objective is to understand your needs and requirements. Our solutions are the very suitable and effective that will meet your requirements. We have full knowledge about garages, carports, and sheds in Sunshine Coast. Visit our website to know more!