Minister for Education and Training, Mr Jeremy Rockliff has officially opened the Tasmanian Manufacturing Centre of Excellence in Burnie.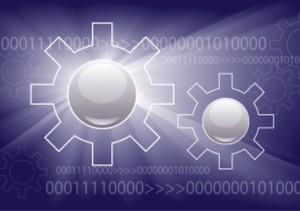 The new centre – to be housed in the former TasTAFE building in South Burnie for a period of three years – will be focusing on innovation, research and collaboration to support the sector along the continuing path of global competitiveness.
Mr Rockliff said the realisation of this industry-led initiative demonstrated the Hodgman Liberal Government's on-going commitment to growing Tasmania's manufacturing industry as outlined in the Tasmanian Advanced Manufacturing Action Plan.
"The opening of the Tasmanian Manufacturing Centre of Excellence delivers on the Tasmanian Government's commitment in the recently released Tasmanian Advanced Manufacturing Action Plan for greater representation, collaboration and support to the manufacturing sector in the state," the Minister said.
He said the Centre will be operated and managed by the Tasmanian Minerals and Energy Council, which received $400,000 in support from the Tasmanian Liberal Government through the Caterpillar Transition Taskforce.
"The building will incorporate organisations that have expressed an interest in co-locating and utilising the facility including the CSIRO, Ai Group, UTAS and the Collab Lab," Mr Rockliff added.
"The Elphinstone Group (Aust) will own and operate the simulated work environment (SWE), the largest in the southern hemisphere. This will be available for industry and the community to undertake LEAN and continuous improvement training."