Chairman Trevor Nye from the medical technology development company Telezon (SIM:TLZ) spoke with Donna Sawyer from the Finance News Network about the company's core business directions and future plans.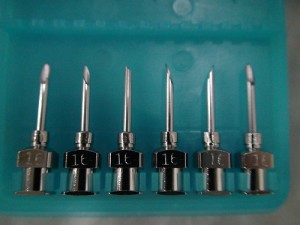 Widely credited for changing the landscape in the field of medical technology, Mr. Nye elaborated on the company's latest achievements and the new method of manufacturing polymer needles replacing the traditional steel needles.
The interview revealed that the Victoria-based company has developed a unique technology that is used for producing cannula and needles for the global markets all over the world.
Telezon's innovative approach has seen the company change the dated technological landscape in manufacturing needles and take it to the next level.
This new technique, called CoreIT Advanced Moulding Technology, employs the use of polymer instead of steel, paving the way for further advancement in this area.
According to Mr. Nye, the process of producing polyester needles requires the use of modular-based computer controlled process that is designed to meet the highest standards set by leading medical entities around the globe.
Moreover, the company possesses the capability to customize the length and various other aspects to meet any customer's requirements.
On the company's future plans, Mr. Nye said Telezon aims to further expand its global footprint by engaging in various joint ventures of great magnitude with prominent global companies. Their goal is to develop a recognizable brand name at two levels, both as a product and as method of technology for the world market.
Mr. Nye said that the next 12 months will be crucial for the future of the company, as they are locked in negotiations to secure finances to take all their product range to the next level and out on the marketplace. This would enable the company to place the emphasis on their licensing, as well as on meeting the needs of ever-growing international client base.
The company is currently collaborating with The Serum Institute and HMD of India in an effort to secure more sales and expand its customer base.
Mr. Nye has also called on any potential investors to contact the company on their official website telezon.com, on Facebook, as well as on their exchange SIM VSE.