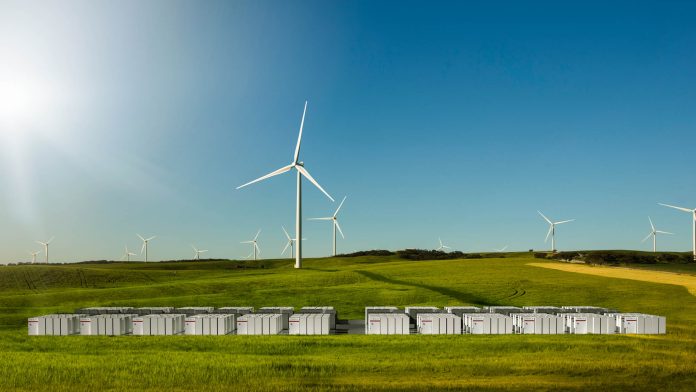 South Australia will soon boast the world's largest lithium ion battery which will be paired with Neoen's Hornsdale Wind Farm in the state's Mid North.
The 100MW / 129MWh battery will be built by Tesla under a historic agreement between Tesla, French renewable energy giant Neoen and the South Australian Government announced on Friday.
In making the announcement, South Australian Premier Jay Weatherill said the project will place South Australia at the forefront of global energy storage technology.
"South Australia has been leading the nation in renewable energy – now we are leading the world in battery storage," the Premier said.
"I'm thrilled with the selection of Neoen and Tesla, whose experience and world leadership in energy security and renewables will help South Australia take charge of its energy future."
Mr Weatherill also noted that the deal will bring further investments by both Neoen and Tesla into SA's economy, with details to be announced in the future.
"This historic agreement does more than bring a sustainable energy giant in Tesla to South Australia, it will also have some significant economic spin-offs," he continued.
"Battery storage is the future of our national energy market, and the eyes of the world will be following our leadership in this space."
The battery will operate around the clock providing stability services for renewable energy, and will also be available to provide emergency back-up power if a shortfall in energy is predicted.
It will store energy generated at Neoen's 99-turbine wind farm near Jamestown which began feeding energy into the grid about a year ago, when the first stage of the project was officially opened.
Neoen Deputy CEO, Romain Desrousseaux said the company was extremely proud to be working with the SA Government and Tesla to expand the Hornsdale Wind Farm.
"At 100MW and 129MWh, the Hornsdale Power Reserve will become not only the largest renewable generator in the state but also home to the largest lithium ion battery in the world, with our company's long-term, direct investment in South Australia growing to almost $1 billion since 2013," he said.
"South Australian customers will be the first to benefit from this technology which will demonstrate that large-scale battery storage is both possible and now, commercially viable."
Tesla's CEO Elon Musk, who arrived in Adelaide for the announcement, reiterated his promise that the 100MW / 129MWh battery would be given to the SA Government for free if is not delivered within 100 days of the signing of the grid interconnection agreement.