Geelong firm RPC Technologies — the Australian specialist engineering company — could be awarded a $5 million contract for components from defence company Thales, provided the latter wins a multi-million dollar deal for new army vehicles.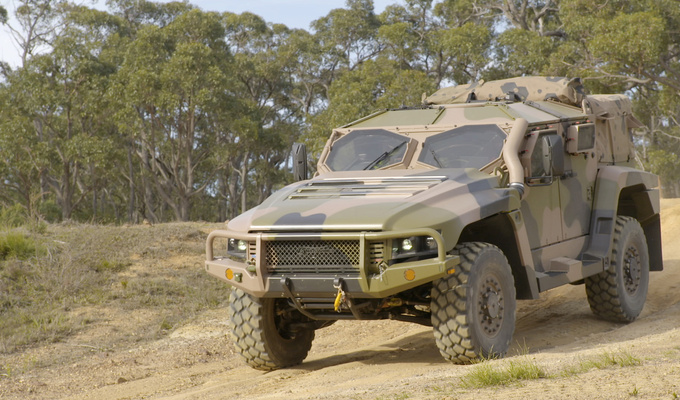 According to the Australian Manufacturing Technology Institute Limited (AMTIL), RPC Technologies will be in charge of manufacturing dashboard assemblies for the Thales Hawkei armoured infantry transport vehicle.
Thales Australia says RPC has the expertise and the deal would secure supply chain skills in Victoria.
"RPC has the expertise required for the production of military vehicles. Their commitment to excellence in manufacturing and value for money will benefit the Hawkei project, while also securing supply chain skills in Victoria," said Chris Jenkins, CEO of Thales Australia.
"RPC is thrilled about the opportunity to work with Thales on the Hawkei project supplying the dashboard assemblies. RPC has a history of supporting Thales, having been involved with the Bushmaster program and also Thales Underwater Systems. This contract will help to secure the workforce of the Geelong plant and build RPC's presence in Defence," added Tony Caristo, Managing Director of RPC Technologies.
According to the news release by RPC Technologies, the Thales Hawkei vehicle must not exceed a weight target of 7 tonnes. The weight limit is dictated by the lifting capacity of the Chinook helicopter that will carry it into the field.
"Thales Australia is currently leveraging its specialist procurement experience developed during the Bushmaster program to source industry participants to supply Hawkei components. The Bushmaster supply chain itself comprises around 120 Australian SMEs, with more than 100 based in Victoria, and 30 in the Bendigo area. The Bushmaster vehicle contains 65% Australian content, generating long-term revenues for a wide range of local component manufacturers and supporting hundreds of Australian jobs," it says in the news release by RPC.
Defence is seeking up to 1300 new light armoured vehicle to replace some versions of the ageing Land Rover. Six Hawkei vehicles are currently undergoing testing. A final decision will be expected next year.