The Brazilian army has selected Thales to spearhead the modernisation of its Esquilo/Fennec helicopter fleet in a deal which will see the company provide a total of 36 military helicopters with its Integrated Electronic Stand-by Instrument (IESI).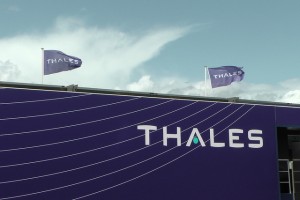 The modernisation program – expected to be completed by 2018 – will be overseen by Helibras, the Brazilian subsidiary of Airbus Helicopter, which is to integrate the first six army helicopters with Thales's IESI by the end of this year.
According to the press release by Thales, the company's IESI performs three back up functions: artificial horizon, altimeter and airspeed indicator, all in a single Line Replaceable Unit (LRU).
The system performs well at low speed, low altitude and high turn rates, is resistant to High Intensity Radio Frequencies (HIRF) and has a great durability in humid, saline and high-vibration environments to ensure optimal operation in all types of circumstances and the highest level of flight safety, reliability and low direct maintenance cost.
Thales's IESI is also able to receive and control other functions such as Automatic Flight Control System (AFCS) back up and Radio Management System (RMS) back up, depending on customer requirements.
The system is already flying on-board Sikorsky S-76D, and has also been selected by Airbus Helicopters for its range of light and medium-lift helicopters including the Ecureuil family, the EC135, EC145, EC155, EC175 and their military versions, including the modernised AS 365 K2 Super Pantera.