The Australian Technologies Competition (ATC) has announced the 36 semi-finalists for this year's ATC business accelerator program.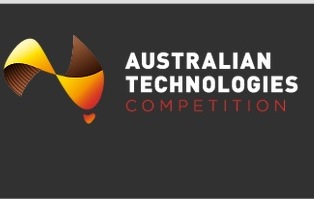 ATC was first run in 2011 in a bid to identify the best possible ways of promoting and helping emerging technology companies. The 2014 competition is another amazing opportunity for Australian technology companies to develop their businesses.
According to the press release by ATC, the 36 selected companies are considered industry leaders that have the capacity to revolutionise the sectors of energy, water, manufacturing, food, mining and smart building by developing a range of incredible innovations that address the big growth opportunities and challenges of the future.
With a record 228 entries, the judging panel managed to select 30 companies; however, "due to the exceptional quality of entrants," a decision was made to add another 6 companies that deserved to enter the semi-finals.
"The quality of entries this year has been overwhelming and the judges had some pretty robust discussion in reducing the number down to only 36," explained John O'Brien, the competition organiser.
"It was great to see many Semi Finalists from previous year's entering again and this is a real testament to the tangible value that the mentoring program can provide to high quality technology companies."
ATC is on a mission to find, mentor and develop the best technology companies in Australia that are focused and dedicated to improving efficiency, use of resources and competitiveness for industry.
Autodesk, the Principal Sponsor of ATC, mentors the finalists of ATC on how to utilise technology to optimise their products.
Autodesk is a leading software company that offers highly subsidised access to its design software through the Autodesk Clean Tech Partner Program.
For more information about ATC, please visit www.austechcomp.com
Click here to view the full list of this year's ATC semi-finalists.