According to the World Health Organisation, over 3 million people die each year as a result of health problems caused by unsanitary water. That is why Dr Theresa Dankovic from Carnegie Mellon University has focused her efforts on developing new and inexpensive ways to provide clean water to those who need it.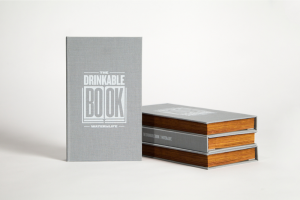 Dr Dankovic is the inventor of pAge – a sheet of paper "equipped" with silver and copper nanoparticles that kill dangerous microbes in dirty water.
Her "Drinkable Book" consists of pages that can be torn out and used to filter water. The pages also contain printed info on how and why you should filter water. The instructions are written in the native language of the country where the book will be used.
The book is kept in a 3D printed case that is also used for the filtering process as well. One simply has to tear a page along the perforation; slide the filter into the 3D printed case; pour the contaminated water through and voilà! – Clean water.
Dr Dankovic tested her invention at 25 contaminated water sources in South Africa, Ghana and Bangladesh. In each of the trials, the papers removed over 99% of bacteria. The microbes die once they absorb the silver or copper ions from the nanoparticles in the paper.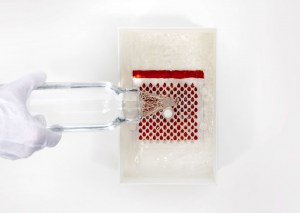 According to the results from the conducted trials, one page from her "Drinkable Book" can clean up to 100 litres of water, while the whole book can filter one person's water supply for four years.
Dr Dankovic came up with the idea for the "Drinkable Book" while working at McGill University in Montreal and developed her idea at the University of Virginia.
This amazing invention is still in its development phase, but Dr Dankovic is certain that the finished product will hit the market within the next couple of years.
She has set a goal to provide each filter for less than 10 cents a piece.
Dr Dankovic and her team are currently trying to raise $30,000 in order to make the book a real public health solution.
Please visit their website to learn more and/or to support their project.