An Australian businessman has purchased a $31,000 Tomcar Ute with Bitcoin for his father. This is the first Bitcoin transaction in the Australian car industry and speaks volumes about the growing acceptance of the currency.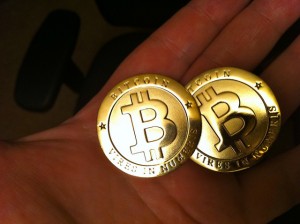 According to the media release by Tomcar, Jamie McIntyre, CEO of 21st Century Education and Media Group and one of the founders of ABC Technologies, a start-up that introduced Bitcoin ATMs to Australia, paid 102.0424 Bitcoins or AU $31,140.78 for the Tomcar as an early birthday present for his father who is a farmer.
"I'm a huge supporter of Bitcoin as I believe it's a disruptive technology that can reshape the banks' dominance over the issuance of money," said Mr McIntyre.
"We've been a strong supporter of Bitcoin for a number of years as it allows overseas transactions with less fees and exchange rate fluctuations. This sale justifies our faith in the currency and shows that there are people out there who own Bitcoins and like to spend them," said David Brim, CEO Tomcar Australia.
Bitcoin was accepted by 76,000 merchants, the vast majority being online businesses, in September 2014, up from 63,000 worldwide in June 2014.
Tomcar Australia is the first car manufacturer in the world that accepted Bitcoin as payment in 2013.
The company manufactures unique commercial off-road utility vehicles for the mining, agribusiness, recreation and tourism industries as well as military and border patrol agencies.
For more information on Tomcar please visit www.tomcar.com.au.