Westfalia Automotive Australia P/L has been awarded a $3 million grant to help the company expand its local operation and create new jobs.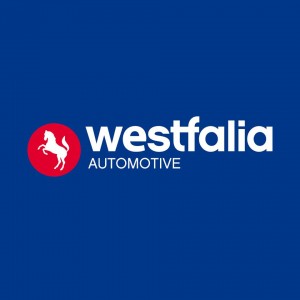 The grant, awarded by the Victorian Coalition Government in partnership with the Federal Government and Ford Australia under round one of  Melbourne's North Innovation and Investment Fund (MNIIF), will assist Westfalia Automotive to set up a $6.1 million state-of-the-art towbar design centre and manufacturing plant.
"The company will establish an innovative, technologically advanced towbar design and manufacturing plant. The towbar will be suited to local conditions and be available for new cars and through the automotive aftermarket, said Federal Industry Minister Ian Macfarlane in a joint media release with the Victorian Minister for Manufacturing, the Hon David Hodgett MP, and Ford Australia President and CEO Bob Graziano.

"The new plant will act as a manufacturing centre for the Asia Pacific region, and will develop export potential for its products. The MNIIF is about attracting investment and business to this important manufacturing region and maintaining a strong, sustainable and competitive manufacturing sector."
Minister Hodgett said Westfalia would purchase new equipment including laser cutters, CNC machinery, robots, milling and drilling machinery, and coating capability using advanced European technology.
"As part of the plant operations, the company will set up an engineering and accredited test centre for the design, advancement, research and development, certification and testing of towbars. The company is expected to create 55 new positions by June 2017," Mr Hodgett said.
"This will include 44 production personnel, such as technicians, specialists for robot welding, laser cutting and coating systems. It will also employ five engineers and a further six office staff in management, finance, distribution and sales."
Mr Graziano said Westphalia Automotive's new manufacturing and product development facilities demonstrated how the MNIIF was delivering innovative and exciting projects for Melbourne's North.
"MNIIF projects assist the region to diversify its economic base for the long term benefit of the communities of Melbourne's North," said Mr Graziano.
"Ford Australia is proud to be associated with MNIIF because it's an important element of Ford Australia's transition plan to become a full-line vehicle importer while also providing support for all stakeholders affected by our business changes.  The positions being created by Westphalia Automotive provide excellent employment prospects for Ford manufacturing employees."
The MNIIF is a $24.5 million package developed by the Victorian Coalition Government in partnership with the Federal Government and Ford Australia in response to Ford's announcement that it will cease local production in 2016.
The 13 MNIIF grants that have been allocated so far are worth a total of $54.4 million and are leveraging $15.9 million in private sector investment. They are expected to create more than 570 new full time equivalent jobs.