The countdown to the biggest event in the food industry has begun. Fine Food Australia, "the food capital of Australia", will be celebrating its 30th birthday in Melbourne this September.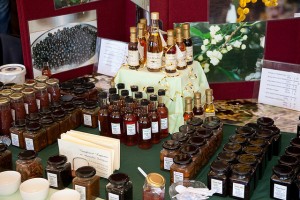 The event will take place 15–18 September 2014, at the Melbourne Convention & Exhibition Centre with over 1000 exhibitors expected to take part.
The highly attended and most anticipated trade event for the food industry is set to break all records with this year's interactive segments, industry recognised awards and competitions.
The event will be a venue for local manufacturers to connect with exhibitors, meet domestic and international buyers and network for new business opportunities. Visitors will get a chance to discover new products and learn about the latest trends and technology in the food industry.
Over 23,000 buyers from restaurants, cafes, catering companies and food stores, as well as international buyers, manufacturers and distributors are expected to attend.
Beverages, cooking and hospitality equipment and machinery, specialty and bulk foods, bakery products, coffee and emerging food trends are just a small chunk of what will be showcased at this year's event.
Attendees will have a unique opportunity to discover new business opportunities, "see, touch and taste the latest products and trends" and learn new ideas to improve and bolster their business.
Other exciting and interactive show highlights include: New Product Showcase; Export Ready Showcase; Australian Culinary Challenge; Ask the Experts: one on one advice; Bake Skills Australia National Teams Competition; The Official Great Aussie Pie Competition; and Les Toques Blanches Chef Series.
"Educational master classes, demonstrations, and competitions throughout the event will add to the excitement on offer, as well as providing visitors the opportunity to build relationships, drive business, and be inspired about this amazing industry," it says in the media alert by Fine Food Australia.
To register free online, go to www.finefoodaustralia.com.au.
Free registration ends 5pm AEST Friday 12 September, then tickets will be available for purchase ($30) at the door.