Toyota has announced that it has been collaborating with Panasonic — a pioneer in smart home appliances — to develop an in-car system that is cloud-based and allows users to operate and monitor their home appliances from their wheel.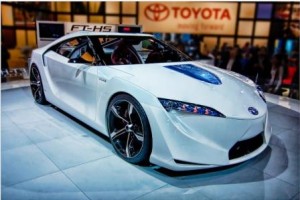 Toyota and Panasonic agreed a year ago to work together on the development of next-generation telematics services that link automobiles to home appliances. The resulting technology uses the existing cloud-based Toyota Smart Centre, which already links people, cars and homes, and the Panasonic home appliance control application.
The service will make people's lives much easier and less stressful as it will remind them to turn appliances, such as air-conditioning, off and on at the right time.
According to the press release by Toyota, the new telematics service will be showcased at the Smart Community Japan 2014 exhibition in Tokyo this month.
Toyota has been committed to its mission to make mobility smarter, more convenient and more comfortable and to increase the value that automobiles add to the people's lives.
Aside from making smart air-conditioners and televisions, Panasonic is dedicated to creating smart and environmentally efficient homes.
The new technology is set to hit the market in the second half of 2014.