Toyota Australia's decision to cease manufacturing in the country has reflected adversely on the company's balance sheet, as the Japanese-owned car maker has registered a $437 million loss after tax — its biggest financial loss to date.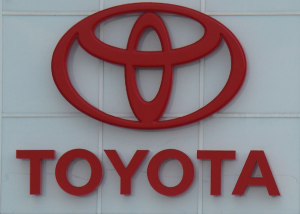 According to the article on News.com.au, Toyota's loss of $437 million, from a turnover of $8.4 billion, was the company's fourth year in the red over the past five years, bringing its total losses to $578 million over the same period.
According to the article on Yahoo, Toyota President Dave Buttner said there was little they could do to prevent such an outcome.
"There were too many external factors beyond our control that made it unsustainable to continue building cars and engines in Australia in the mid to long term future," he said.
"This has obviously had a significant impact on our results as our focus is now on supporting our employees and ensuring that we have the correct provisions in place as we transition to a national sales and distribution company."
The company said the cost to shut its Altona factory will amount to $889 million, including $505 million in asset write downs and $384 million for employee redundancies.
Toyota's massive financial loss for the calendar year 2013 means that the losses of the three departing local manufacturers in their most recent financial reporting periods have amassed to a combined total of $1.2 billion, with Holden posting a $553.8 million loss after tax on top of Ford's $267 million slump.
Toyota Australia employs 3900 people, and 2500 positions are expected to be cut as it moves out of manufacturing.
Holden also revealed plans to stop making cars in Australia in 2017, while Ford said it would close its Australian plants by October 2016.