Toyota is off to a good start to the year as the official figures for the January sales released by the Federal Chamber of Automotive Industries (FCAI) Chief Executive Tony Weber reveal that the Japan-based company continues to dominate the market.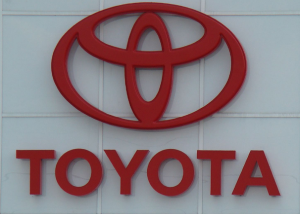 According to the press release by Toyota, the company managed to improve on last year's result in the motorcycle market, selling 12,645 vehicles last month, compared to 12,915 sales in January 2013.
The company's Corolla model, which was a top selling car in Australia in 2013, trails the Mazda3 model which sold 4,561 vehicles, compared to Toyota's 2,914. Toyota also claimed the spot number three with the Hilux model selling 2,544 units. The forth and the fifth places are occupied by the Hyundai i30 with 2,486, while the Holden Commodore was fifth with 2,364.
Toyota's locally built Hyundai i30 with 2,486 sold models and the Holden Commodore also topped the charts in their respective segments.
"It has been a strong start to the year for Toyota with gains in sales and market share, which are pleasing ahead of the introduction of an all-new Corolla sedan this month and an all-new Kluger SUV next month," said Toyota's Executive Director Sales and Marketing Tony Cramb.
Despite Toyota's strong start, the overall number of sales in the Australian automotive market has dropped by 3.7% compared to last year, reveals the news release issued by FCAI.
FCAI Chief Executive Tony Weber informed that apart from New South Wales and the Australian Capital Territory, all other states and the Northern Territory recorded a decline, with sales in Western Australia and South Australia dropping by an astonishing 14%.
"Amid declining sales across the majority of segments, small SUV's continued to be a popular choice. Sales in this segment reached 6,146 in January 2014, which is a 17.6% increase on January 2013 small SUV sales," Mr Weber said.
The official figures also reveal that sales to Government rose a total of 8.9% in January 2014, business sale went down by 7.8%, while the total private sales figures remained consistent with the January 2013 figures.
Overall, Toyota was a top-selling brand in January with 13,645 sales, followed by Mazda with 9,411, Holden with 8,871, Hyundai with 7,152 and Ford with 6,804.