Canadian heavy oil producer Baytex Energy Corp (BTE.TO) has successfully concluded the deal to buy Aurora Oil & Gas Ltd (AUT.AX) for $2.4 billion, including debt.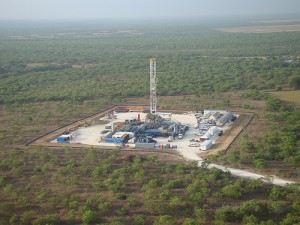 According to the article on Reuters, Aurora's shares rose by more than half after the company announced the takeover by Canada's Baytex Energy Corp.
Under the terms of agreement, Baytex is to pay A$4.10 for each share of the Perth-based oil producer, which is a 52% premium to its average price in the last week.
Baytex officials announced the company would pay C$1.8 billion for the shares and assume C$744 million of Aurora's long-term debt.
"The deal looks very good … very healthy premium, and obviously on a number of multiples looks very attractive for Aurora shareholders," Bank of America Merrill Lynch analyst James Bullen said in Sydney.
Another article on Reuters reveals that Baytex's latest acquisition is the largest in its history. By obtaining Aurora's shale oil assets in North Dakota, the Canadian company gains access to 22,200 acres of exploration lands and 166.6 million barrels of reserves in the Sugarkane field in south Texas.
Moreover, the purchase increases the company's market presence and broadens its focus beyond the conventional heavy oil from reserves in Western Canada.
"Baytex will acquire premier acreage in the core of the Eagle Ford, one of the leading shale oil plays in the (United States)," James Bowzer, Baytex's Chief Executive, said in a statement.
Aurora's board has unanimously recommended the offer made by Baytex, with the shareholders expected to vote on the offer in the next two months.  However, analysts say that the deal could spark further interest for Aurora's assets, especially those in Texas.
"My guess is that this could potentially put Aurora in play even if it looks like it's a pretty good price," Rivkin Securities director Shannon Rivkin said in Sydney.
Baytex will finance the takeover in part with a C$1.3 billion share issue underwritten by Scotiabank and RBC Capital markets, while Aurora is advised by Credit Suisse and Goldman Sachs.