Toyota workers will bag an average of $80,000 each, as part of the redundancy package, which has received an overwhelming support from the 2500 factory workers at the Altona plant who voted on the proposal on Thursday.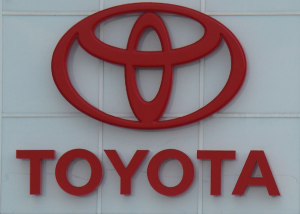 The package — which will see Toyota part with $200 million after the company shuts its Altona production facility in December 2017 — was endorsed by 87% of non-trade employees and supported by 90% of trades and technical personnel.
The agreement constitutes that each of the 2500 workers receives four weeks' pay for every year of service (capped at 90 weeks or 22.5 years) and a further week's pay as a loyalty bonus for each year of service, which is uncapped.
According to the article on Drive, the move will allow Toyota and its workers to push on with the development of the facelifted Toyota Camry, which is to be unveiled next year.
"I think it provides certainty for the parties," said Dave Smith, Australian Manufacturing Workers Union (AMWU) Vehicle Division Secretary.
"It's a little bit of a bittersweet outcome. I'm pleased members with the packages being presented to them but obviously disappointed about why they're being presented to them in the first place."
According to the article on News.com.au, Toyota is establishing job centres on site and has stopped the production line once a fortnight to keep workers informed.
"We've tried to have the most open communication process we've ever had as a company," Toyota Australia President Dave Buttner told News Corp. last week.
"When there's uncertainty you can put out all the pieces of paper in the world . . . but people need to hear from a human being."
Mr Buttner added that workers over 55 years of age may use the redundancy payout as a chance to take early retirement. Meanwhile, the company is also reviewing the future of its 600 white-collar office workers in Melbourne and Sydney and will make its final decision on their future status by the end of this year to give workers at both locations ample notice.