The Australian Manufacturing Worker's Union said it will keep fighting for manufacturing workers and the manufacturing industry, but admits that the battle has become much tougher following Toyota's announcement on Monday that it will cease local production by 2017.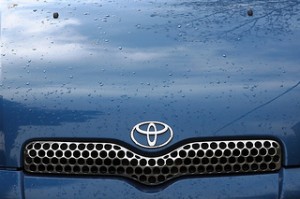 Toyota Australia said it is no longer viable to build cars in Australia, blaming the high cost of manufacturing, the strong Australian dollar, and low economies of scale, among the factors that led to their decision.
The carmaker's decision will impact around 2,500 manufacturing workers who will lose their jobs at the Altona plant. Toyota announced in a media statement that they will shift focus to becoming a national sales and distribution company.
The move also means that local manufacturing of the Camry, Camry Hybrid and Aurion vehicles, as well as the production of four cylinder engines, will cease by the end of 2017.
AMWU National Secretary Paul Bastian said Toyota's decision reflects the scale of the Coalition government's failure to support investment in Australia and represents its lack of support and respect for Australian workers.
Meanwhile AMWU National Vehicle Secretary Dave Smith has predicted a recession on the south-eastern seaboard resulting from the shut down.
"The magnitude of this decision in the community cannot be underestimated," Mr Smith said.
"The government's lack of support for manufacturing workers and the communities they support is contrary to the national interest, will harm our economy and devastate communities."
"But today we are most concerned about our members and all workers at Toyota – men and women who have to go home to their families with uncertain employment futures."
Smith reminded that there is not a car industry in the world that does not receive some form of support.
"The government is chasing important and viable operations out of Australia. These are serious injections of foreign capital which we are waving goodbye to across the manufacturing sector."
"If you value something, you invest in it. This government is driving jobs and our economy into the ground."
The decision is a massive blow for the Victorian and South Australian economies, both of which are already struggling with the announcements made by Ford and Holden last year.
Victorian Premier Denis Napthine said he is "extremely disappointed" by the sudden decision and that he would have wanted a chance to work out the issue with Toyota and the Federal Government.
"My thoughts go immediately to Toyota workers and their families as well as workers across the supply chain," Mr Napthine said.
"The Victorian Coalition Government stands ready to do everything we can to support workers and their families."
"I have advised the Prime Minister's office that Victoria will be seeking a commitment from the Federal Coalition Government for a significant and comprehensive adjustment package, to assist workers at Toyota and affected suppliers in the automotive industry."