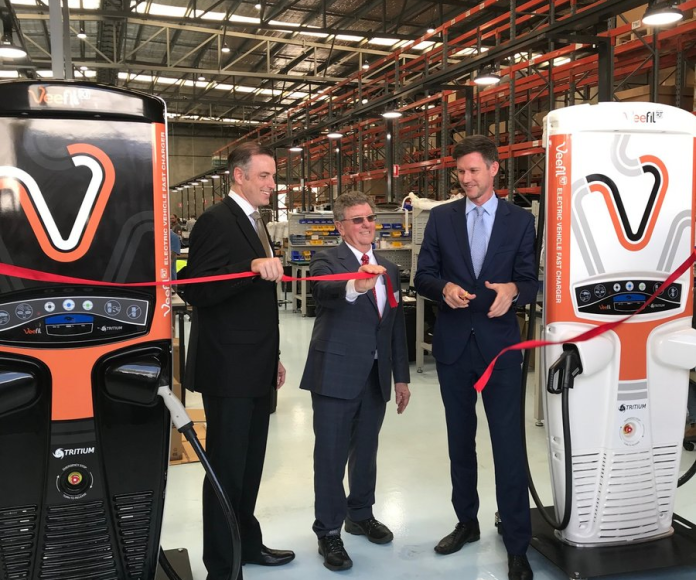 EV charging equipment manufacturer Tritium has inked an agreement with US marine terminal services provider SSA Marineto to supply and install 33 of its Veefil-PK 175kW DC High Power Chargers at the Port of Long Beach as part of the largest automated vehicle charging program at any port in the United States.
The chargers will be installed towards the end of 2019.and will be used to power SSA Marine's new fleet of electric-drive terminal tractors, which are supplied by TransPower.
Jeff Wolfe, President, Americas, Tritium, said the chargers will be equipped with Stäubli's Quick Charging Connector (QCC) to enable the fast and automatic charging of all the port's fleet of electric-drive terminal tractors.
"The rollout of both the vehicles and the chargers at the Port of Long Beach will demonstrate the ability to reduce emissions while providing reliable and clean solutions to the port," Mr Wolfe said.
"The move towards the electrification of transportation is inevitable.  SSA Marine is taking the initiative by seeing not just the environmental benefits of electrification, but the benefits to the bottom line as it reduces its reliance on diesel fuel.
"The key to ports operating at their optimum is efficiency, and the solution Tritium and Stäubli will provide to SSA Marine ensures the terminal tractors charge automatically, at the fastest speed possible," Mr Wolfe concluded.
Image credit: twitter.com/TritiumAus