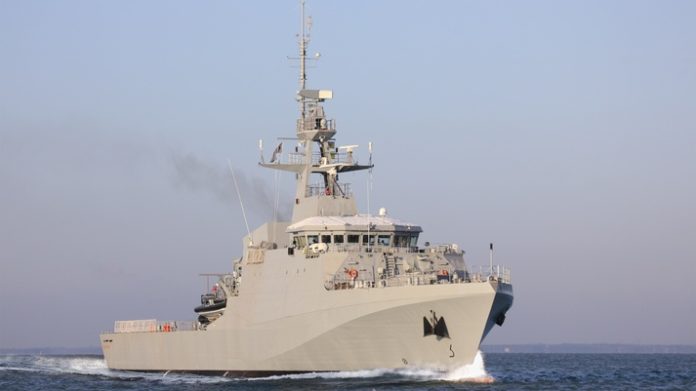 South Australian Manufacturing and Innovation Minister Kyam Maher has reacted on yesterday's announcement of the build locations for the Offshore Patrol Vessels (OPV) program, saying the state's high-tech manufacturers are well positioned to capitalise on the $3 billion defence project.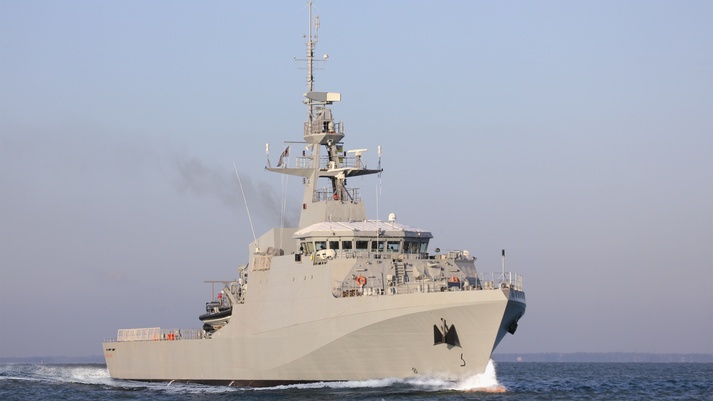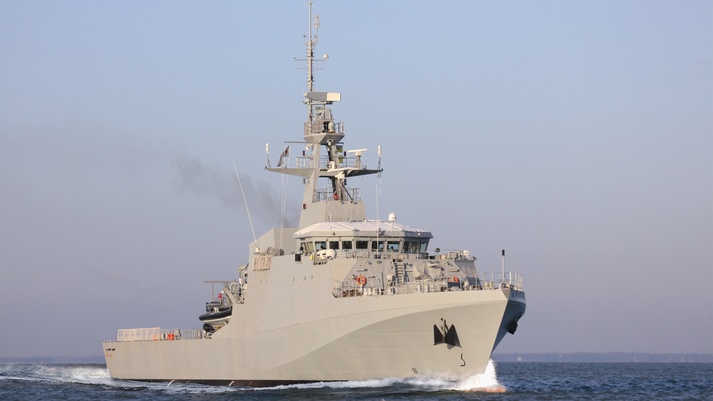 According to the announcement by Prime Minister Turnbull, construction of the 12 OPVs will begin in Adelaide in 2018, before moving to Western Australia in 2020 when construction of the Royal Australian Navy's future frigates begins.
Commenting on the announcement, Mr Maher said SA's manufacturers – including electronic hardware and software manufacturers and steel fabricators – will have the opportunity to become suppliers to this important defence program.
"The OPV program is expected to create more than 400 direct jobs, and will ensure a continuous ship build in South Australia," the Minister said.
"The State Government, along with unions representing shipyard workers and industries through the Defence Teaming Centre, have conducted a long campaign to ensure the OPV program – and other major defence programs – are based in South Australia."
He said opportunities for local high-tech manufacturers through the OPV program could include navigation systems, propulsion systems, integrated bridge and control systems, communication systems, automated firefighting and damage control systems, and helicopter flight systems.
"With South Australia's economy transitioning from old-style heavy engineering to high-tech, high-value manufacturing, the OPV program presents an excellent opportunity for local companies to become suppliers," the Minister added.
"The program will also enhance our reputation as Australia's centre of naval shipbuilding expertise. We now need a recommitment from the Federal Government that Australia's future submarine fleet will be built in Adelaide."
However, the Government's decision to award the $594 million construction contract for 21 steel-hulled patrol boats to Western Australia sparked a fierce reaction from Queensland Treasurer Curtis Pitt, who branded the announcement as "another Turnbull Government failure".
"Queensland isn't just the logical geographic and strategic choice, the Cairns Consortium has the skills and workforce to deliver this project – and establish Cairns as a defence hub for Northern Australia," Mr Pitt said.
"Instead, because of a ludicrous decision in Canberra, we'll now see Pacific Patrol Boats being constructed in the Indian Ocean only to sail halfway back around the country to serve in the Pacific."
He said the decision meant that "Malcolm Turnbull has turned his back on Cairns and turned his back on Queensland".
"The Pacific Patrol Boat Replacement contract should have been awarded to Cairns and I'm shocked that the Turnbull Government is spruiking its decision to award Western Australia the build component at the expense of Cairns jobs and regional development in North Queensland," Mr Pitt added.
"We need to know if the proposed maintenance contract will materialise for Queensland? And is this $400 million really going to deliver jobs? Or are we being asked to smile while Canberra does nothing but promise to deliver a second prize for Cairns?"