Two Fonterra Farmer Directors will retire from the Co-operative's Board at the upcoming Annual Meeting, scheduled to take place on 8 December.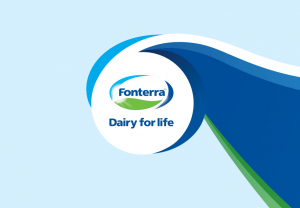 The two long-serving Directors – Malcolm Bailey and Ian Farrelly – have been members of the Fonterra Board from 2004 and 2007 respectively.
Prior to his appointment to the Board of Directors, Mr Bailey served as President of Federated Farmers.  He chaired the Board's Risk Committee until May this year, and is a member of the Co-operative Relations Committee. He also made a valuable contribution to co-operative's governance and representation review, leading the initial work undertaken in 2013.
Mr Farrelly's appointment to the Fonterra Board in 2007 was preceded by a long, 20-year career in the banking industry.  He is a member of the Board's Audit and Finance committee and the People, Culture and Safety Committee.  He also serves on the Board of the Manager of the Fonterra Shareholders' Fund, a position from which he will also retire in December.
Chairman John Wilson thanked Mr Bailey and Mr Farrelly on their years of dedication and commitment to the company's cause.
"On behalf of the Board and our farmers, I want to thank Malcolm and Ian for their service to our Co-operative over more than two decades combined. They brought to our Board strong agri-business acumen and governance experience, along with a passion for dairy farming – both are successful commercial farmers with farming interests in Waikato, the lower North Island and Canterbury," Mr Wilson stated.
"Importantly, they were deeply connected with our farmer shareholders and our Co-operative's focus on producing the best milk and securing the best returns in global markets. "On behalf of all of our farmers I'd like to personally thank them for their contribution and commitment to our Co-operative. Both have served on our Board during a period of significant change, including the introduction of Trading Among Farmers, our business strategy refresh and more recently the governance and representation review."