Hong Kong investor William Hui has completed the purchase of United Dairy Power (UDP), Australia's largest privately-owned milk wholesale and processing company, making it the second Australian dairy asset sold to a foreign owner after Canada's Saputo acquired Warrnambool Cheese and Butter earlier this year.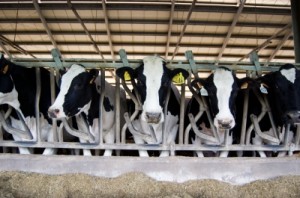 UDP owns two production capacities in South Australia, one at Murray Bridge and the other at Jervois, both of which were purchased from Lion.
According to the news article on ABC, dairy analysts predict the buyer to increase links with the Asian market for exported products.
"Milk is pretty sexy in that part of the world… milk is like gold at the moment," says analyst Steve Spencer.
Dairy farmer Matt Lewis has been supplying UDP with milk for almost a year. He says he decided to switch to UDP because it was Australian owned.
"Lion said we were no longer required, so we went to Warrnambool Cheese and Butter, but then we decided to supply a South Australian-based company," said Mr Lewis.
"We only really found out last night, so it's a case of wait and see what happens."
UDP officials were not available for comment but issued a brief statement saying the company's strategy remained unchanged and would continue to pay market-leading prices for milk.
"The ongoing support of our suppliers is vital to our business and they can take comfort from the fact that we will continue to support them and work with them collaboratively. There will be no change to the day-to-day dealings of suppliers with field reps or the UDP senior management team. The new owner is looking to support the business and maintain current management and the existing arrangements with suppliers," it said in the statement.