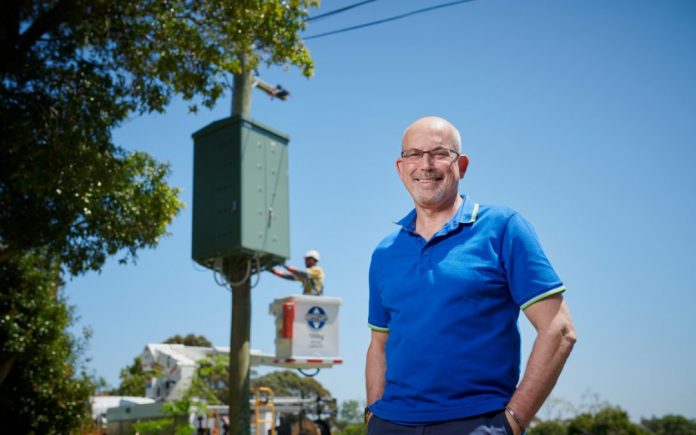 Victorian energy distributor United Energy has secured $4 million in funding from the Australian Renewable Energy Agency (ARENA) to trial the use of pole-mounted batteries across its distribution network in Melbourne's east, south east and the Mornington Peninsula over the next 18 month.
The $10.98 million project will see power conversion products manufacturer Thycon supply 40 custom-built batteries which will operate as a virtual power plant (VPP), providing demand management services, and increasing hosting capacity for rooftop solar.
United Energy General Manager Electricity Networks, Mark Clarke, noted that unlike big battery projects – which provide grid level stability and electricity market outcomes – these smaller batteries are designed to help improve electricity reliability and enable 'greater solar PV exports in local areas where the low voltage distribution network is constrained'.
"A community battery is a way of storing energy that can then be used locally when it is needed," Mr Clarke continued.
"It is a great way of ensuring solar PV exports from homes in the community are consumed locally.
"From a network perspective, it also helps defer traditional investment so can save money for customers on future network tariffs."
When complete, the fleet of batteries will be able to store the electricity needed to support 3,000 homes.
The batteries will charge at times of the day when there is low electricity demand or when local rooftop solar systems are exporting into the network.
Power from the batteries can then be used later in the day when demand is high and solar systems are no longer generating.
ARENA CEO Darren Miller said the project builds on the agency's previous work to integrate renewables into the electricity system including VPP trials with Tesla, AGL and Simply Energy.
"We're excited to see United Energy trial a novel approach to battery storage that provides benefits to current and future solar customers and reduces network costs, while also increasing the level of dispatchable generation in the power system," Mr Miller added.
"United Energy's world-first pole-mounted technology could change the way renewables are integrated into the system.
"When connected near customers, distribution connected batteries have enormous potential to facilitate higher levels of rooftop solar while keeping costs under control for all customers."
Image credit: https://www.unitedenergy.com.au/melbourne-to-host-australias-largest-community-battery-rollout/