Rockwell Automation, the world's largest company dedicated to industrial automation and information, has announced the new universal visible-blade disconnect switch designed to meet a broader range of standards inflict upon panel builders due to the growing global customer base.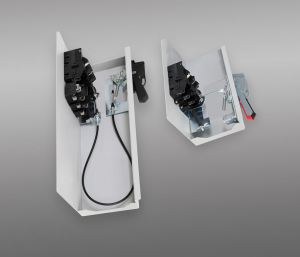 The new Allen-Bradley Bulletin 1494U visible-blade disconnect switch – which has global ratings of UL, CSA, CE and CCC – provides capabilities for applications with 30, 60 and 100 amps.
"Panel builders are no longer working with customers in just one region. They need to meet a number of international standards. We designed and tested the new disconnect-switch family to be accepted globally," said Steve Amor, Product Manager industrial components, Rockwell Automation.
The Bulletin 1494U visible-blade disconnect switch provides visible confirmation that the switch is in the "on" or "off" position as it isolates motors, motor controllers and other loads from a supply circuit.
By covering all applications, the switch reduces needed inventory, allowing users to seamlessly choose from a number of styles and options to meet their specific application needs, including nonfusible or fusible versions, and the fusible version provides short-circuit protection.
According to the media release by Rockwell Automation, the switch can also be connected for rod or cable operation. With the cable option, users also have the flexibility to mount the switch anywhere in the panel, regardless of the handle's location.
"Panel builders can take advantage of enhanced safety for customers with the optional back-of-hand protective cover for the line and load sides, as well as auxiliary contacts, for status notification to the control system. The disconnect switches are also NFPA 70-compliant – as the switch, operating mechanism and handle are connected at all times, whether the panel door is open or closed," it says in the media release.
The new Bulletin 1494U disconnect switch saves users panel space with a 30% smaller footprint than previous offerings. In addition, the switch, mechanism and multitap lugs together have an industry-leading footprint that is almost 50% smaller than the footprint of previous combinations.
Aluminum lugs are standard on the universal disconnect switches, and accept copper and aluminum wiring for easier installation. Fuse clips are pre-installed for the fusible styles. With the multiport lug connector, users no longer have to wire through a distribution block and can instead connect wires directly to the disconnect switch.
Rockwell Automation will be rounding out the Bulletin 1494U line in the next year, with ratings up to 600 amps.