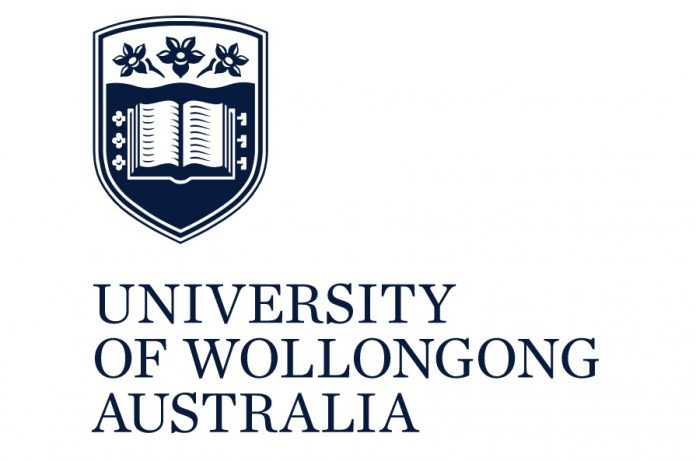 Media Release
The University of Wollongong (UOW) will contribute to a national network of facilities to test technology for use in space.
Space exploration missions, satellites and permanent space stations require advanced electronic instrumentation with the highest level of reliability. The physically extreme environments in space travel mean most commercially available components are unsuitable.
To ensure electronics used in space can withstand the harsh conditions, a system of certification has been developed. To obtain certification that they are "space ready", components have to undergo a qualification process and a rigorous series of tests.
Until now, those testing facilities haven't been available in Australia, but a new National Space Qualification Network (NSQN) will enable local space industry organisations – and those across the Indo-Pacific region – to undergo testing in Australia.
The NSQN has received $2.5 million in funding, announced today (17 June), through a Space Infrastructure Fund grant from the Federal Department of Industry, Science, Energy, and Resources.
The NSQN is a six-partner consortium led by the Australian National University (ANU), and including UOW, Australian Nuclear Science and Technology Organisation (ANSTO), Steritech, Nova Systems and Saber Astronautics.
UOW's Centre for Medical Radiation Physics (CMRP), which has an impressive track record in space industry research (including collaborations with NASA and the European Space Agency), will establish a facility to test electronic circuits and systems using laser.
Associate Professor Marco Petasecca, CMRP Theme Leader, will lead the construction and operational aspects of the UOW NSQN node facility. He said the NSQN would provide companies with a set of facilities where all the environmental conditions in space can be replicated.
"The environment in space is so harsh," Professor Petasecca said. "The gradient of temperature, for example, is extreme: it's minus 270 degrees one moment and then suddenly, in close proximity to Earth, it may reach 250 degrees if exposed to sunlight. Commercial electronics are not designed to work in those conditions.
"Space craft launches also generates extreme conditions, such as vibrations and stress due to acoustics. Electronics can be severely damaged, mechanically collapsing under accelerations up to 10 Gs."
UOW will design and develop laser-based instrumentation to test electronic components ability to withstand a type of radiation damage known as a Single Event Effect (SEE).
In space, SEEs are caused most often by cosmic rays composed of high energy particles (protons, helium ions and electrons) and can play havoc with electronics, causing enough damage to jeopardise a mission.
"This SEE is accidental, it happens because of the interaction of a single particle with a functioning electronic system, but it can be catastrophic," Professor Petasecca said.
"Laser light can be used to assess the probability that an electronic system will fail during a mission, mimicking the effect a radiation particle would have."
Professor Michael Lerch, head of the School of Physics, will oversee embedding the UOW node within NSQN stakeholder engagement processes and the micro-credentialing education program.
In partnership with ANU, UOW will develop a professional course in space qualification testing to train and upskill a national pool of space testing experts in order to deliver accelerated growth in the space sector and associated industries.
"UOW and NSQN partners ANU and ANSTO share a long and successful history of engagement through student education and research training. Together with our industry partners we will deliver the multi-level service essential for space qualification testing," Professor Lerch said.
"The UOW NSQN node represents an exciting opportunity to pivot our expertise in semiconductor medical radiation physics towards delivering a dedicated facility that mimics space radiation impact on semiconductor components to an internationally recognised standard."
CMRP Director Distinguished Professor Anatoly Rozenfeld will bring his world-renowned expertise in space radiation detection and instrumentation as well as scientific and industry linkages to the NASA and ESA communities to fast-track the full utilisation of the UOW and all NSQN node facilities.
"NSQN has opened great opportunity for engagement with space qualification facilities overseas in particular with the recently created RADNEXT, a network of facilities and related irradiation methodology for responding to the emerging needs of electronics component and system irradiation hosted by CERN," Professor Rozenfeld said.
"Our laser-based infrastructure facility for SEE study in microelectronic chips will also complement radiobiological science to better understand the efficiency of proton and heavy ion therapy, because of similarities to SEE probability in a microelectronic chip. It will allow development of new micro-and nano-dosimetry detectors based on SEE for the benefit of future cancer patient treatments."