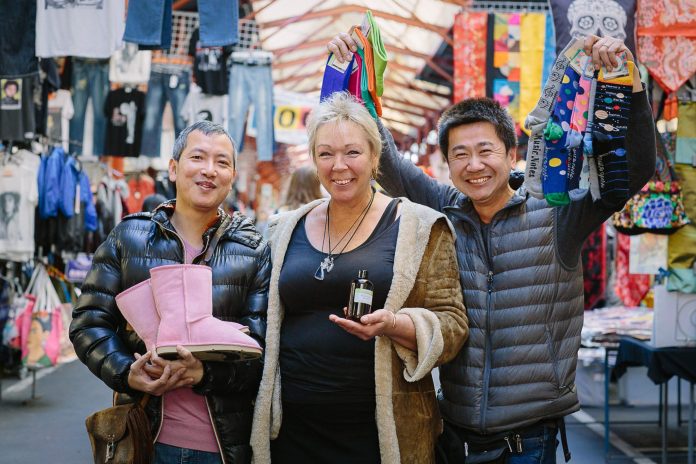 Queen Victoria Market (Vic Market), the state's most visited attraction, has teamed up with the not-for-profit Australian Made Campaign to promote Aussie goods to shoppers.
Mr Brendan Devine, Head of Market Trading at Vic Market, said the initiative would profile and celebrate Australian-made products in the market's general merchandise area, shining a light on traders making and selling locally made goods, and helping visitors rediscover the variety and quality of general merchandise available.
"Few visitors to Queen Victoria Market truly understand how many general merchandise traders work tirelessly to produce quality, Australian-made products." Mr Devine added.
"By partnering with Australian Made, shoppers have the opportunity to make the choice to support local enterprise."
Australian Made Campaign Chief Executive, Ian Harrison, noted that Vic Market general merchandise traders making or selling certified Australian-made products can now display the well-recognised and trusted green-and-gold kangaroo certification trade mark at their market stall and through online marketing channels.
"We are thrilled Vic Market is helping shoppers quickly and easily identify genuine Aussie products by branding stalls and sections with the Australian Made, Australian Grown logo," Mr Harrison said.
"We look forward to helping more Australian businesses showcase their locally made and grown goods through this partnership, and encourage visitors to look for the logo next time they shop at Vic Market."
Mr Devine said Vic Market has produced eight curated video stories to share 'the heart and soul' of the traders who provide Australian-made products, adding that traders which have called Vic Market home for generations, such as Bruce Goose, Catcher Coats, Cactus Land and Jumbo Ugg are some of the brands that will be featured.
See the first of the videos here.
Image provided