Minister for Technology Gordon Rich-Phillips and representatives from Victorian biotechnology companies met on Tuesday at Government House prior to their participation in the BIO 2014 International Convention, which will be held in San Diego, California from 23–26 June.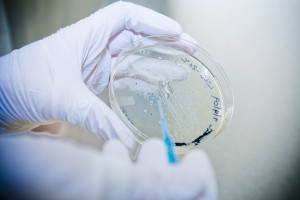 According to the media release by The Premier of Victoria, the Victorian delegation attending BIO will be led by the Governor of Victoria, the Hon Alex Chernov AC QC, and will make up 74 of the 166 Australian delegates that will participate at the global event for the biotechnology sector.
"The Victorian Coalition Government's long-term commitment to investment and innovation in the biotechnology sector means we can offer a centre of excellence for life sciences, medicine and health, with highly-developed research facilities and a skilled workforce capable of translating research into manufactured product," Mr Rich-Phillips said at the meeting.
"Our health and medical research sector is a major creator of wealth for Victoria, being worth more than $10 billion to our economy per annum, and attracting and developing a workforce with a highly-specialised knowledge and skills base. In the past 15 years, the Victorian Government has invested more than $1.8 billion into life sciences," Mr Rich-Phillips said.
Victoria has more than 170 biotech and pharma companies, 12 major medical research institutes, 10 internationally-recognised teaching hospitals and a quality system for multi-site clinical trials. The list of Victorian biotechnology companies that have expanded their operations, attracted global investment and generated jobs this year, include: Fibrotech $75 million; NexVet US$31.5 million; Spinifex US$45 million; Fresenius Kabi 120 new jobs; and Advent Pharmaceuticals 70 new jobs.
"Melbourne's biotech cluster is growing steadily and we now have one of the highest number of graduates at PhD level in biotechnology-related disciplines per head of population in the world," Mr Rich-Phillips said.
"Industry conventions such as BIO are a great opportunity to showcase Victoria as one of the world's largest biotechnology clusters of excellence and innovation."
Victorian companies attending BIO 2014 include:
AdAlta – pioneering a technology using modified antibodies for therapeutic intervention;
Advent – developing optimal performance from respiratory inhaler devices;
Akaal Pharmacy – developing new treatments for dermatological conditions;
BioDiem – developing vaccines and antimicrobials for infectious diseases including influenza;
CRC for Cancer Therapeutics – targeting new cancer pathways associated with the tumour microenvironment, metastasis and recurrent disease;
Fibrotech Therapeutics – developing inhibitors of fibrosis prevalent in chronic conditions such as kidney and heart failure;
Imugene – developing cancer vaccines;
Myostin Therapeutics – developing a therapy to treat DMD and other muscle wasting conditions treatment;
Nexvet – pioneering antibody therapies for companion animals that uniquely target species, as well as for chronic pain and inflammatory diseases in humans;
SmartStent – addressing neurological dysfunction and paralysis caused by disease or injury;
Starpharma – developing a unique dendrimer technology platform with applications in women's health, oncology, opthalmology, diabetes, as well as in crop protection;
Largos Services – developing parenteral drug delivery systems;
iSonea – emerging medical smart technology to monitor respiratory disorders;
IDT – developing and manufacturing highly-potent small molecule drugs;
Trajan Scientific and Medical – having a range of capabilities in scientific and medical analysis;
SYNthesis med chem – providing contract research and drug discovery services and reagents to the pharma industry;
Sypharma – providing GMP contract manufacturing facility and outsourcing solutions at all stages of development.