The biggest supercomputing facility in the world, the Victorian Life Sciences Computation Initiative (VLSCI), dedicated to life sciences, will continue to operate in Victoria thanks to a $6.65 million Victorian Government grant.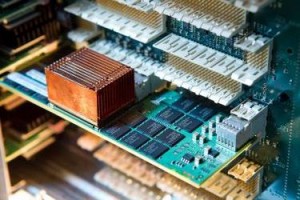 "Today's announcement is very pleasing and the result of much hard work, with both staff and our stakeholders offering their time, resources and encouragement to ensure a sound case was presented to government. This grant will secure VLSCI's further operations and also enable a refresh to some of the computers over 2015/16," said VLSCI Director Professor Peter Taylor in a news release.
VLSCI will continue its operations at its research hubs at University of Melbourne (Parkville), Monash University (Clayton) and LaTrobe University (Bundoora) providing full access to Victorian businesses operating in the life sciences sector.
"Victorian Government funding support for the VLSCI is an important component of our continued focus on developing strong and vibrant health and biotechnology sectors. A new $6.65 million grant will see the VLSCI facility pursue a renewed focus on generating commercial opportunities and producing outcomes to grow Victoria's health and biotechnology industry, in close alignment with Victorian Government priorities," said Minister for Technology Gordon Rich-Phillips in a media release.
"The VLSCI provides high-performance computer infrastructure and expertise to life sciences researchers, supporting the growth of Victoria's biotechnology capacity and global reputation. For example, the IBM Research Collaboratory, which has been co-located with the VLSCI since 2010, has enabled collaboration between Victoria's world-class life sciences and medical researchers and IBM's computational biology experts. This has enhanced Victoria's reputation as a global centre for excellence in life sciences research capabilities."
The Minister further revealed that the Centre for Energy-Efficient Telecommunications (CEET) at Parkville will also continue to operate.
"CEET was established in partnership between the Victorian Government, the University and Alcatel-Lucent in 2010, and has established itself as a world leader in research supporting global efforts to improve the energy efficiency of telecommunications networks and the internet," he said.
"It is a key part of Alcatel-Lucent's Bell Labs research and development powerhouse and is important in achieving the vision of our ICT Action Plan 2011, as set out in Victoria's Technology Plan for the Future."