Minister for Defence Industries Martin Hamilton-Smith has joined the chorus of experts and Liberal Senators Sean Edwards, David Fawcett and Anne Ruston in calling on the Federal Government to follow a competitive open tender process before any decision on a multi-billion dollar submarines acquisition.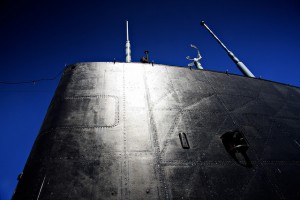 Mr Hamilton-Smith commended the three Senators on their decision to stand up for South Australia and support the growing push for a transparent approach to the country's defence contracts.
"Three Liberal Senators have stood up for South Australia and I now call on every single Liberal Member of Parliament in the state to show some leadership. The Federal Defence Minister David Johnston has travelled to Tokyo to meet with his Japanese counterpart Akinori Eto and signed a technology exchange agreement," he said in a media release.
"An open tender is the only way to get the best value for money and guarantee jobs in South Australia. We need to stand up for South Australian families. If you're not committed to building submarines locally, then you're not serious about jobs for South Australians. Our children will depend on these jobs to be available in 10 years time – it's their future's which the Federal Government is considering selling off-shore."
Last week Mr Hamilton-Smith made a submission to the Senate Economics References Committee into the future of Australia's naval shipbuilding industry, highlighting the results of an Economic Development Report which found that there would be a $29 billion negative impact on Australian GDP over the 40 year life of the project if the submarines were built overseas and the loss of 120,000 man years of additional jobs in the economy.
"I am ambivalent whether our new submarines are a Japanese, German, French or Swedish design, as long as they are built by South Australians after a considered tender process," he said.
The State Government will host a defence industry Summit on 21 October at Parliament House to discuss South Australia's submission to the Defence White Paper. The summit will be attended by key stakeholders from the defence industry, unions, academia and local government and will focus on the effect of policy on the future of Australia's naval shipbuilding.