Coca-Cola Amatil has issued a clarification saying reports that they have signaled that they are closing SPC Ardmona are mistaken.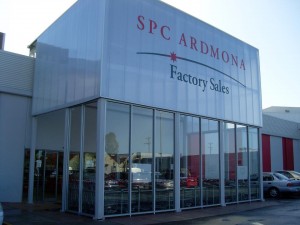 The company stated in their media release that they are confident about the long-term prospects of SPCA and the investment of $78 million they announced last week is to ensure the long-term viability of the food processing company in Victoria.
CCA's Managing Director Terry Davis said he remains confident in the future of SPC Ardmona.
"We are very comfortable with the conditions applied to the $22m grant by the Victorian Government. If we did not believe in the future of the company CCA would not have made the significant investment of $78million," Mr Davis said.
Mr Davis lauded the Victorian Government for its support, praised retailers for backing SPCA, and acknowledged the overwhelmingly positive response from Australian consumers for the brands.
The Victorian Government's participation is conditional upon the entering into of formal legal documentation which will set out the investment milestones upon which the financial assistance will be provided and include the condition of employment being maintained at a minimum level of 500 Full Time Equivalent (FTE) employees for three years, and the $78 million contribution by CCA to the overall project cost. A further requirement will be the refund of all payments made under this agreement should SPCA cease business operations at Shepparton within five years of the agreement with the Victorian Government.