South Australian Premier Jay Weatherill is urging Prime Minister Tony Abbott to reconsider the State's Our Jobs Plan following Toyota's announcement on Monday that it will cease manufacturing in Australia by 2017, joining Ford and Holden in their exit from the country.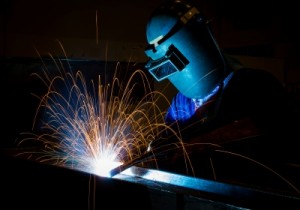 "Now that Toyota is going, it is even more important that there is a government prepared to take the lead, to instil the energy and activity that creates opportunities for business and creates jobs," Mr Weatherill said.
Mr Weatherill said the PM is "sorely mistaken" if he believes a $60 million package would be enough for Victoria and South Australia to support workers and maintain economic activity.
"Now is not the time to cut and run – governments have to take the lead," he said.
The South Australian government's Jobs Plan was released in January in response to Holden's imminent closure. The plan includes retraining for workers, support for component suppliers and a jobs acceleration fund.
The automotive industry will benefit from a restructuring plan which includes the expansion of the Automotive Diversification Program that will assist automotive suppliers find alternative markets and opportunities. The Holden plant and site will also be reviewed to assess its future use.
Advanced manufacturing will also be developed in the State, with further support to be given to the Manufacturing Leaders Network which will expose manufacturers to the latest trends, expertise and knowledge in high performance global manufacturing.
Mr Weatherill said they created the jobs plan taking into account the possibility of Toyota leaving Australia as well. Now that the car maker has unfortunately decided to follow Holden down the same path, the higher estimates of job losses are more realistic.
The Premier is alarmed at the indifference being shown by the Federal Government to manufacturing workers and their jobs, saying the package being offered by Abbott is nowhere near enough.
"We can't afford another Liberal Government that just cuts and runs, destroying industries, destroying jobs with no plan for what is next," Mr Weatherill said.
"That is why the State Government will keep Building South Australia."